Insuring your film equipment is a surprisingly affordable way to protect thousands of dollars of gear.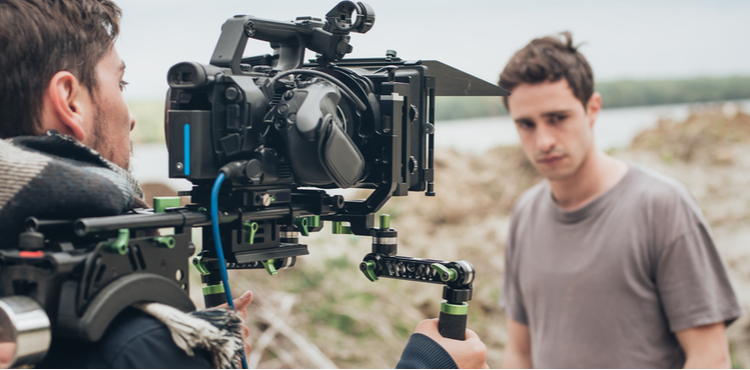 You don't have to work in Hollywood to know that a film budget can quickly get out of control. Filmmakers of all types face the monumental challenge of balancing shooting and editing fees, crew and talent payments, equipment costs, and food and transportation expenses while trying to find enough money to finance the entire production.
But surprisingly, video equipment insurance might be one of the least expensive things you'll have to buy. Let's look at the specifics to give you a better idea of what your coverage can provide.
Video production equipment you might want to insure
Collectively, the cost of your video production equipment is one of your most significant expenses. Film equipment insurance can provide funding to repair or replace damaged gear, including:
Cameras
Lenses
Lights and reflectors
Microphones
Audio recorders
Boom poles, tripods, and dollies
Computers, editing software, and hard drives
Cables, batteries, and camera bags
In addition to protecting your equipment, insurance can also help you protect your production from risks related to managing on-screen talent, extras, your crew, support staff, and numerous other logistical expenses. Continue reading to learn more about different types of video production insurance.
Compare business insurance quotes for videographers
The cost and coverage of film equipment insurance
So how much can you expect to pay for video production insurance? It depends on what kind of work you do and what film equipment you have. Many filmmakers opt for these options:
Property insurance
Videography property insurance starts around $425 annually, according to an analysis. Property insurance can cover most of your video equipment – everything from cameras and lenses to computers and editing bays. It can reimburse you if your gear gets damaged or stolen, letting you quickly get back on track to finish a project. In most cases, you can apply coverage to both owned and rented equipment and studio spaces. Consult with a licensed agent to make sure the policy you are considering meets your needs.
Business owner's policy / general liability
A business owner's policy starts around $520 per year and general liability insurance is typically $275 a year. A business owner's policy, or BOP, usually includes property insurance and general liability insurance, which covers lawsuits over copyright violations and third-party injuries (non-employees) that happen at your office or on set. It can also cover accidental damage to someone else's property – an important consideration if you're shooting on location.
Workers' compensation insurance
If you have any employees, you will also most likely need workers' compensation insurance, which is required in almost every state and provides essential coverage for workplace injuries and related liabilities. A workers' comp policy starts near $660 annually for photo and video professionals.
By paying just a few hundred dollars a year, you can protect tens of thousands of dollars' worth of equipment that's crucial for your job. You can shield your business from common lawsuits and employee injuries.
Compare quotes from trusted carriers with David Skato Productions
Complete this easy online application today to compare insurance quotes from top-rated U.S. carriers. Once you find the right policy for your small business, you can begin coverage in less than 24 hours.